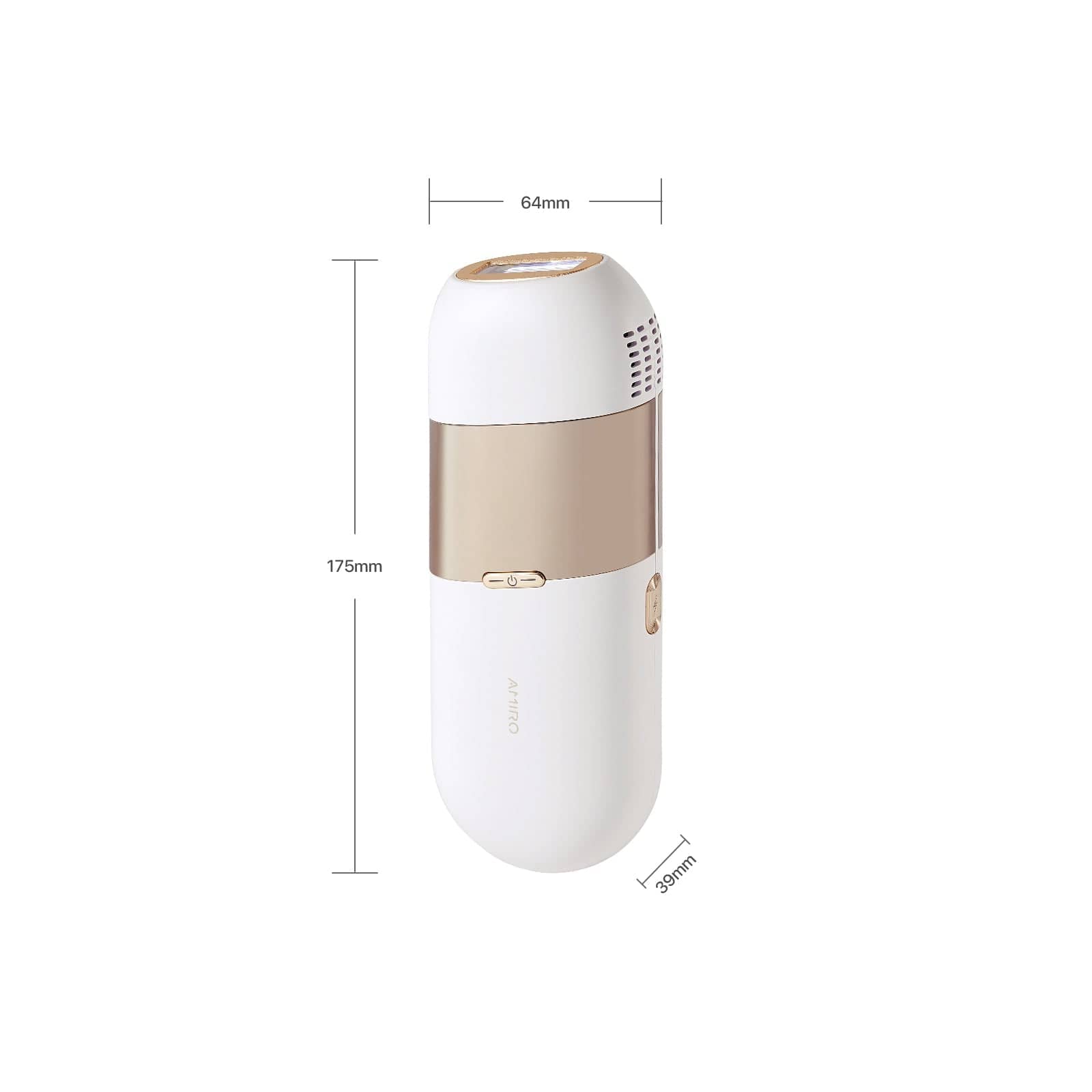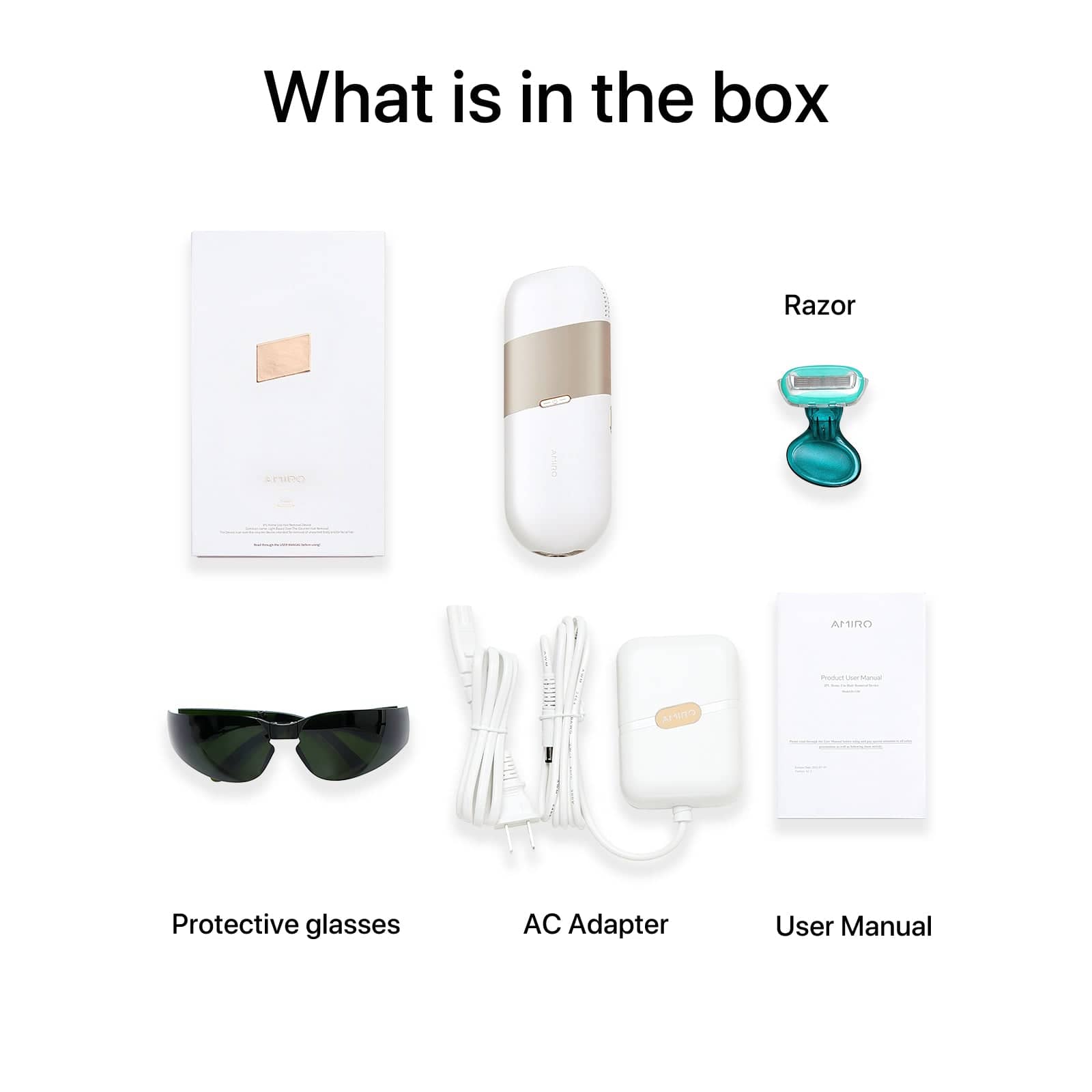 New arrival
AMIRO Opal IPL Hair Removal Handset
1-year hassle-free warranty
AMIRO Opal IPL Hair Removal Handset is the perfect solution for achieving incredibly smooth and hair-free skin from the comfort of your own home. It features an innovative ice cooling function alongside an advanced IPL hair removal system equipped with eight energy levels and seven working modes, making it a fast, efficient, and long-lasting at-home hair removal solution.
1x AMIRO Opal IPL Hair Removal Handset
Hair Removal Gel
1x AC adapter
1x AC power cord
1x Razor
1x Protective glasses
1x User manual
Free shipping via trusted carriers (FedEx/ UPS/ USPS/ DX/ etc.) to United States, United Kingdom, Germany, France, Italy, Spain, etc.

Shipping ETA (for reference only, ETA subjects to distance, inventory and carrier services):

· USA: 5-7 business days;

· CA: 5-7 business days;

· EU Countries: 7-10business days;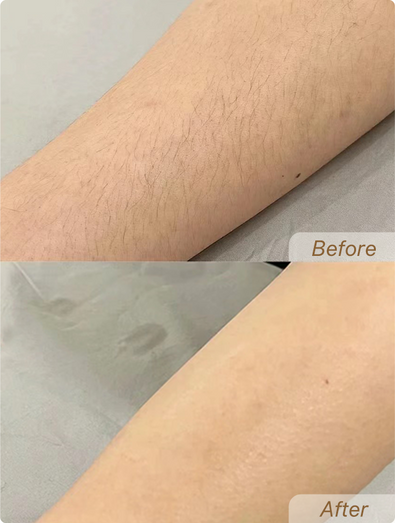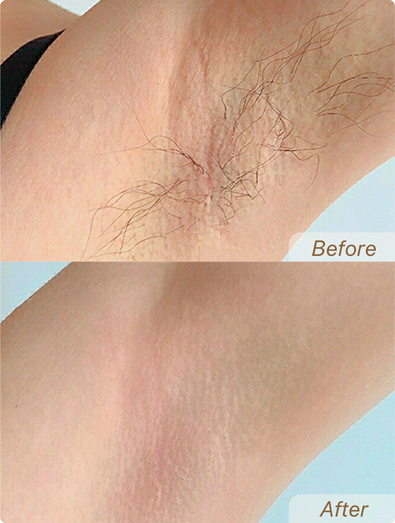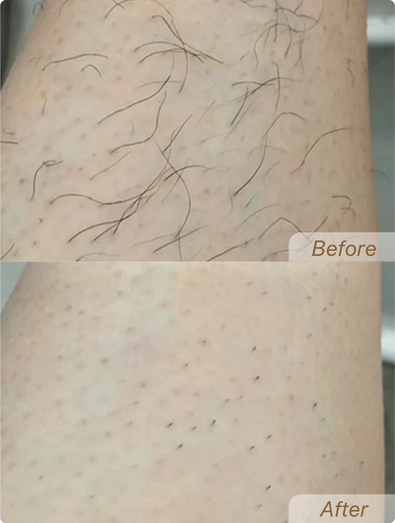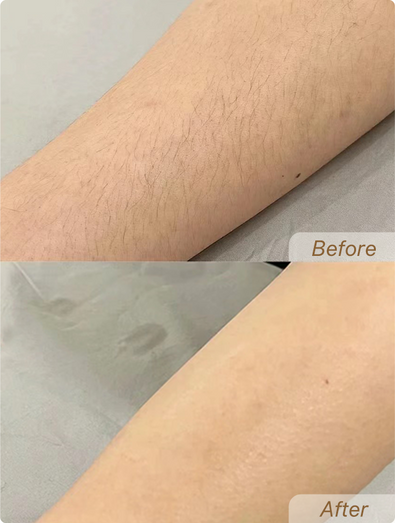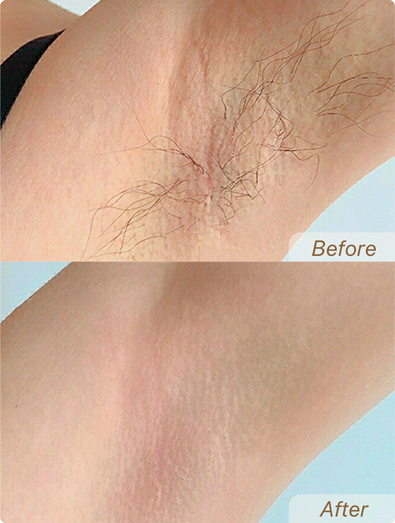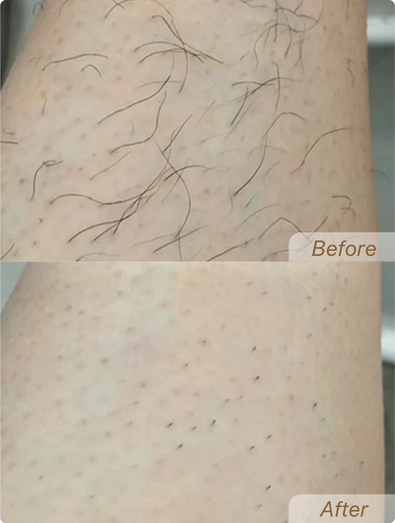 Painless and skin-friendly
Implementing Amiro facial device technology, enjoy a 360° full ice compress experience whilst doing hair removal. Painless and skin-friendly, and the special ice-cooling model helps you to tighten your skin after hair removal, avoiding the possibility of coarse hair follicles.
Thumbs-free Auto Glide Mode
Achieving smooth and hair-free skin in the comfort of your own home. Our device utilizes Intense Pulsed Light (IPL) technology, Our technology allows you to remove hair faster, safer, and liberating your hands. Our hands-free sliding mode carries stronger light beam energy straight to every hair follicle. Enjoy a quick full-body hair removal session before you even know it!!
Precise zone hair removal
Our laser hair removal device is designated for different scenarios, providing working models for 7 different parts and 1 choice of ice cooling based on hair depth and length of human body parts, and it allows you to have a salon-like professional hair removal experience at home.
8 Energy Level
Our device offers 8 adjustable energy levels, allowing you to customize your own temperature comfortability. Our ice cooling technology offers a skin-friendly temperature of 50°F, making your skin comfortable and harmless, and enables IPL pulse light focusing on hair follicles to ensure smooth hair removal.
Frequently Asked Questions
Who Should Not Use IPL?
IPL hair removal device is not recommended if you have any of the following:
- A known skin disorder
- Skin diseases such as allergic dermatitis, eczema, etc.
- Photosensitive epilepsy or Photosensitivity
- Are menstruating, pregnant, or lactating
- Dark black or Sunburnt skin (please refer to the skin tone chart)
- Broken skin, a scab or healed wound, cancer or hemangioma
- Any artificial aesthetic, prosthetic, or plastic area
- Tattoo area
What skin tone and hair color are suitable for IPL hair removal devices?
It is important to note that IPL is most effective on individuals with lighter skin tones and darker hair colors. This is because the light energy is primarily absorbed by the melanin pigment in the hair. In individuals with darker skin tones, the excess melanin in the skin can also absorb light energy, leading to potential skin damage.Similarly, IPL may not be as effective on individuals with light hair colors such as blonde, gray, or red. This is because these hair colors have less melanin content, making it challenging for the IPL device to target the hair follicles effectively.To ensure the effectiveness and safety of IPL hair removal, we recommend users to refer to the provided skin tone chart before making a purchase.
What is IPL?
IPL is a type of FDA-cleared light treatment that uses strong pulses of a broad spectrum of polychromatic light to target the melanin in hair follicles to achieve permanent hair removal results.(1)Intense+2)Pulised+3)Light)
Do I Need to Shave Before Using IPL?
Yes, we recommend that you shave the treatment area before using your handset. Shaving the hair to the appropriate length will help IPL effectively focus on the hair follicles.
How Frequently Should I Use this Product?
We recommend using the handset three times a week for the first month to achieve the best results. After that, you can use it once every two weeks or once a month for touch-ups as needed.
Additionally, we suggest making adjustments based on your hair growth. If you notice thicker hair or stubborn areas, you can increase the gear level and frequency of usage. However, it's important to monitor your skin's reaction and adjust accordingly to avoid any discomfort or adverse effects.
Good
I am particularly into the cold slant head of this device. I wasted no time in starting to use it as soon as it arrived. Now that a few days have gone by, I'm already starting to notice some visible results.
Painless hair removal device
I used to worry about using the device to get rid of arm hair because I was afraid it might burn my skin. But I decided to give it a try, and I was surprised that it didn't hurt at all. Plus, the fact that it has eight different intensity levels made me feel a lot more at ease
Removing hairs with ease
This is a good product and quite useful. My favorite feature is the cool-down mode, which helps soothe the skin and reduce any discomfort when the laser is targeting the hair.
Effective device
My experience with the device has been great so far. It was quite surprising to feel how cold it is when it touches the skin, even more than I had expected. You don't have to worry about any irritation; it's completely safe to use. I highly recommend it.
Amazing device
It appears that you need to use the device consistently to see results. The best part is that it's user-friendly and doesn't cause any pain at all. I'll definitely keep using this convenient device for even better results.