SAVE

$100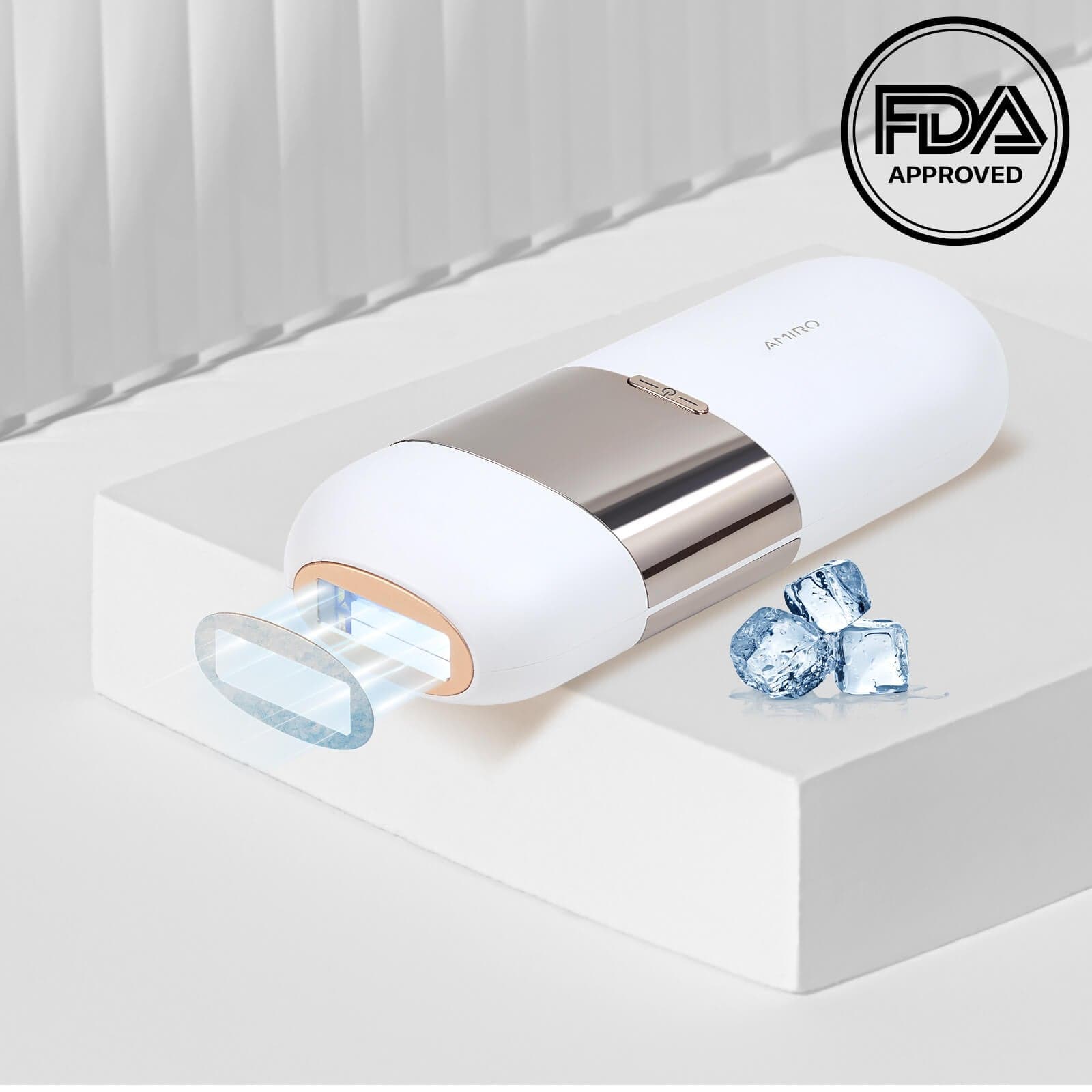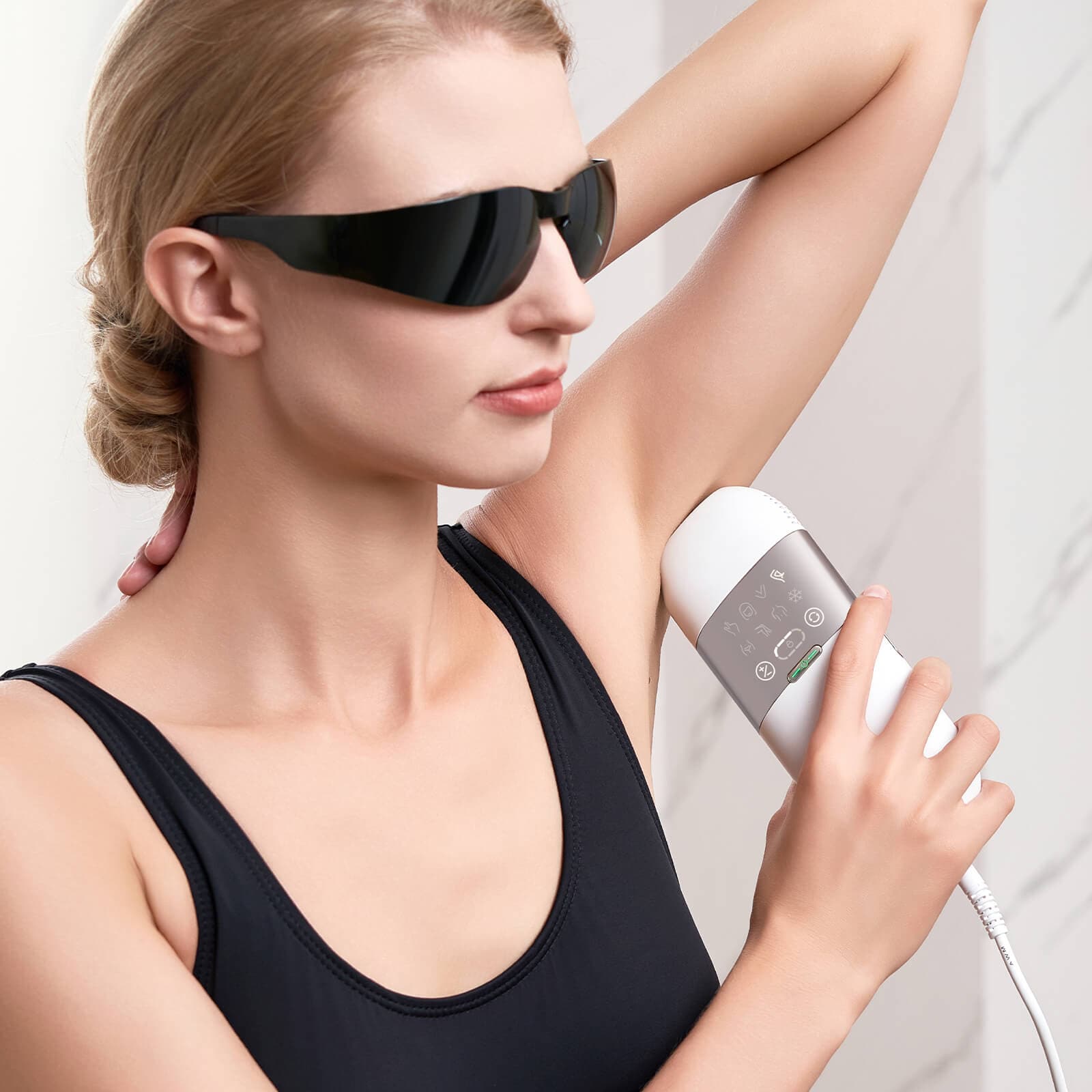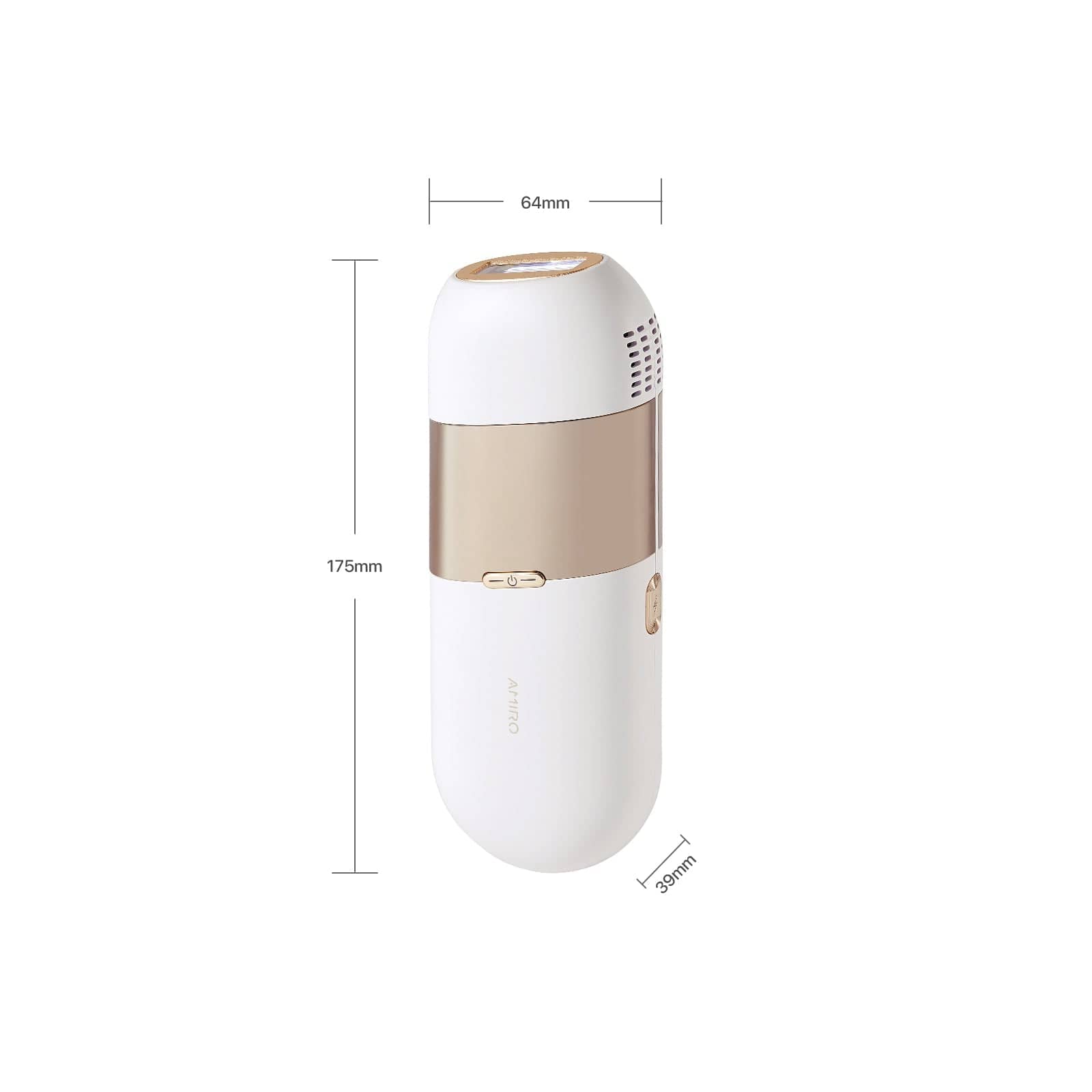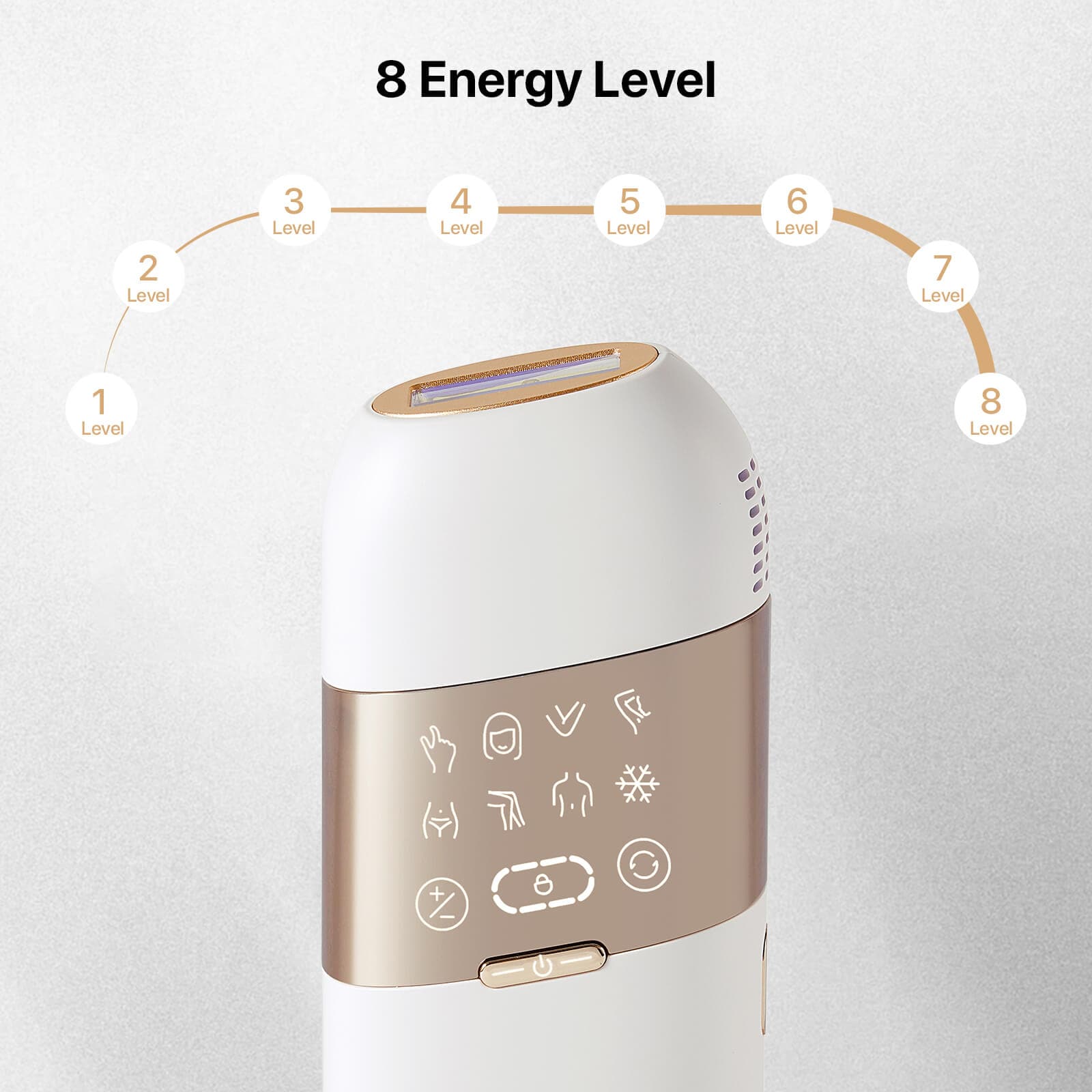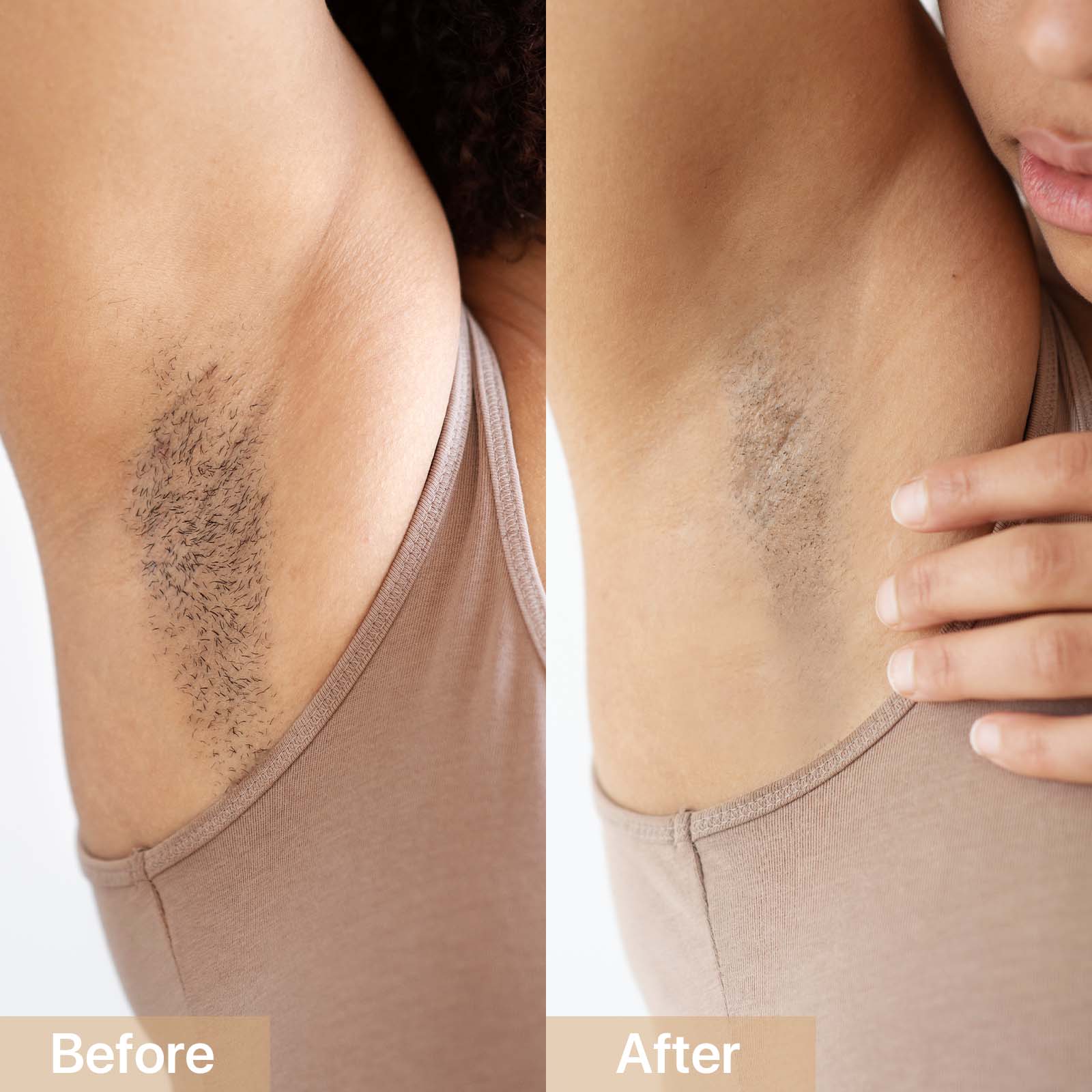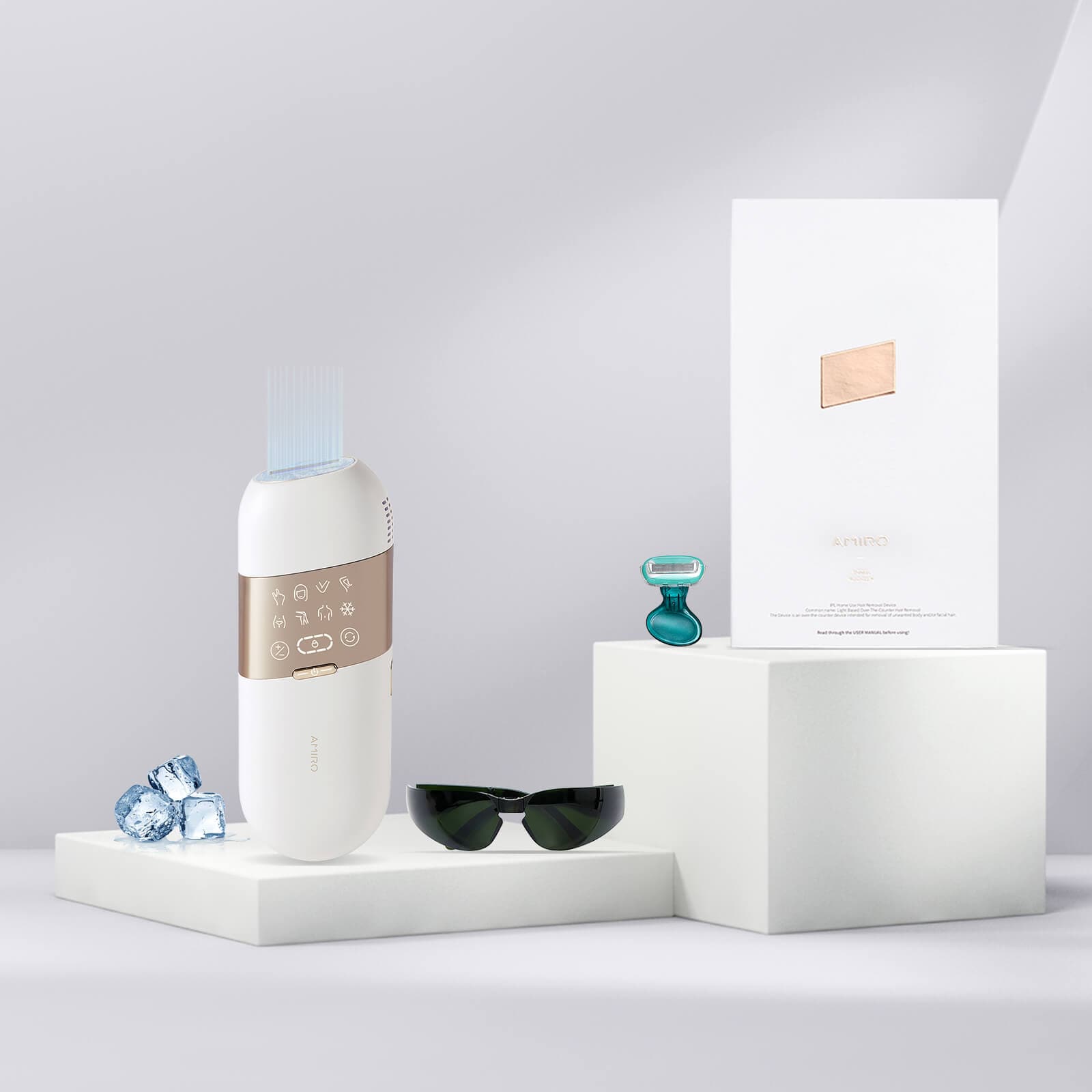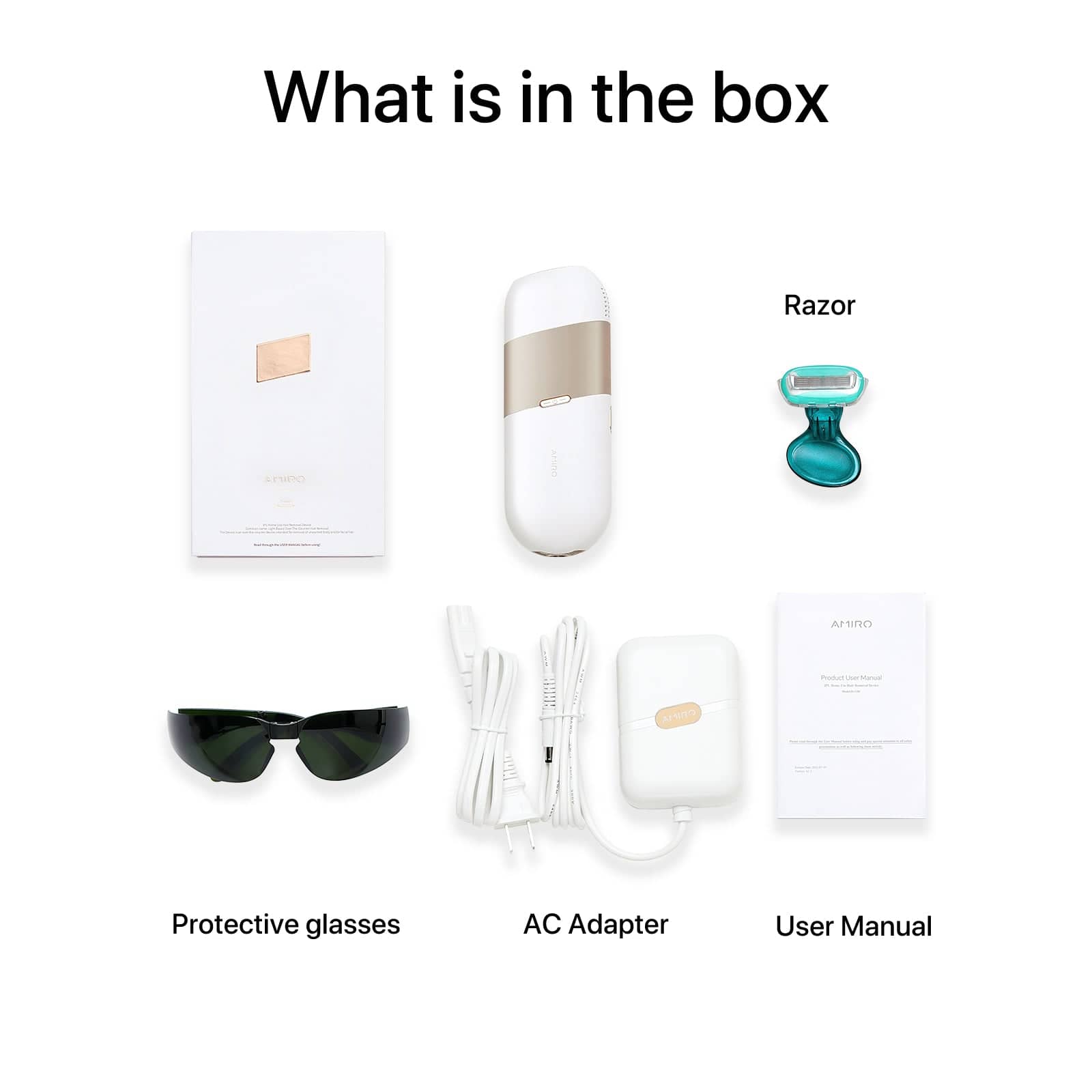 New arrival
AMIRO Opal IPL Hair Removal Handset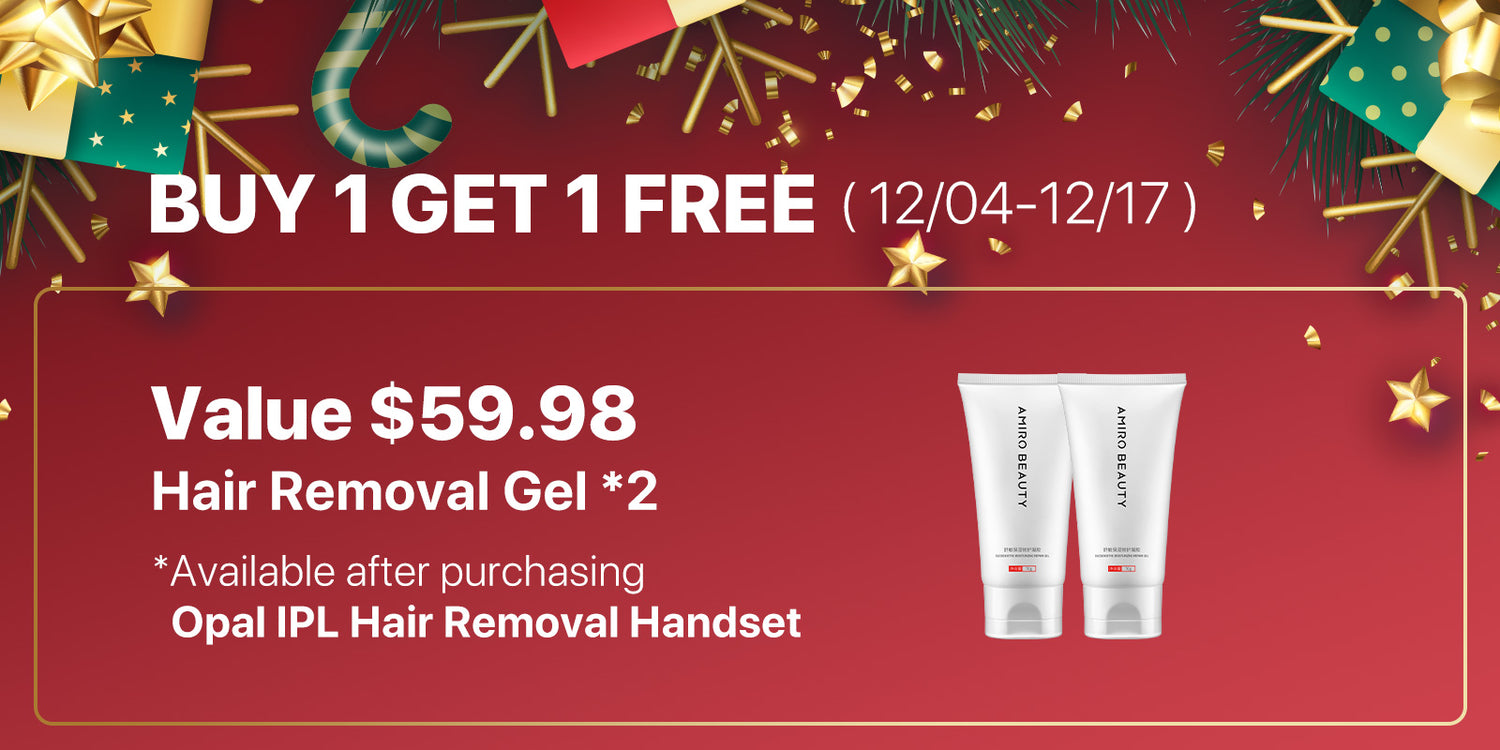 1-year hassle-free warranty
AMIRO Opal IPL Hair Removal Handset is the perfect solution for achieving incredibly smooth and hair-free skin from the comfort of your own home. It features an innovative ice cooling function alongside an advanced IPL hair removal system equipped with eight energy levels and seven working modes, making it a fast, efficient, and long-lasting at-home hair removal solution.
1x AMIRO Opal IPL Hair Removal Handset
1x AC adapter
1x AC power cord
1x Razor
1x Protective glasses
1x User manual
Free shipping via trusted carriers (FedEx/ UPS/ USPS/ DX/ etc.) to United States, United Kingdom, Germany, France, Italy, Spain, etc.

Shipping ETA (for reference only, ETA subjects to distance, inventory and carrier services):

· USA: 5-7 business days;

· CA: 5-7 business days;

· EU Countries: 7-10business days;


1-3 weeks
With regular treatments, you'll start to see a visible slowdown in the growth of new hair in less than three weeks.
4-6 weeks
The hair follicles begin to shrink, and the hair root begins to fall out after 6 weeks of constant bi-weekly treatments.
1-3 weeks
With regular treatments, you'll start to see a visible slowdown in the growth of new hair in less than three weeks.
4-6 weeks
The hair follicles begin to shrink, and the hair root begins to fall out after 6 weeks of constant bi-weekly treatments.
Painless and skin-friendly
Implementing Amiro facial device technology, enjoy a 360° full ice compress experience whilst doing hair removal. Painless and skin-friendly, and the special ice-cooling model helps you to tighten your skin after hair removal, avoiding the possibility of coarse hair follicles.
Thumbs-free Auto Glide Mode
Achieving smooth and hair-free skin in the comfort of your own home. Our device utilizes Intense Pulsed Light (IPL) technology, Our technology allows you to remove hair faster, safer, and liberating your hands. Our hands-free sliding mode carries stronger light beam energy straight to every hair follicle. Enjoy a quick full-body hair removal session before you even know it!!
Precise zone hair removal
Our laser hair removal device is designated for different scenarios, providing working models for 7 different parts and 1 choice of ice cooling based on hair depth and length of human body parts, and it allows you to have a salon-like professional hair removal experience at home.
8 Energy Level
Our device offers 8 adjustable energy levels, allowing you to customize your own temperature comfortability. Our ice cooling technology offers a skin-friendly temperature of 50°F, making your skin comfortable and harmless, and enables IPL pulse light focusing on hair follicles to ensure smooth hair removal.
Frequently Asked Questions
Who Should Not Use IPL?
IPL hair removal device is not recommended if you have any of the following:
- A known skin disorder
- Skin diseases such as allergic dermatitis, eczema, etc.
- Photosensitive epilepsy or Photosensitivity
- Are menstruating, pregnant, or lactating
- Dark black or Sunburnt skin (please refer to the skin tone chart)
- Broken skin, a scab or healed wound, cancer or hemangioma
- Any artificial aesthetic, prosthetic, or plastic area
- Tattoo area
What skin tone and hair color are suitable for IPL hair removal devices?
It is important to note that IPL is most effective on individuals with lighter skin tones and darker hair colors. This is because the light energy is primarily absorbed by the melanin pigment in the hair. In individuals with darker skin tones, the excess melanin in the skin can also absorb light energy, leading to potential skin damage.Similarly, IPL may not be as effective on individuals with light hair colors such as blonde, gray, or red. This is because these hair colors have less melanin content, making it challenging for the IPL device to target the hair follicles effectively.To ensure the effectiveness and safety of IPL hair removal, we recommend users to refer to the provided skin tone chart before making a purchase.
What is IPL?
IPL is a type of FDA-cleared light treatment that uses strong pulses of a broad spectrum of polychromatic light to target the melanin in hair follicles to achieve permanent hair removal results.(1)Intense+2)Pulised+3)Light)
Do I Need to Shave Before Using IPL?
Yes, we recommend that you shave the treatment area before using your handset. Shaving the hair to the appropriate length will help IPL effectively focus on the hair follicles.
How Frequently Should I Use this Product?
We recommend using the handset three times a week for the first month to achieve the best results. After that, you can use it once every two weeks or once a month for touch-ups as needed.
Additionally, we suggest making adjustments based on your hair growth. If you notice thicker hair or stubborn areas, you can increase the gear level and frequency of usage. However, it's important to monitor your skin's reaction and adjust accordingly to avoid any discomfort or adverse effects.
Great hair removal item!
Love this Painless And Skin-Friendly
at home device, love the full ice compress experience whilst doing hair removal with different selections for the areas and able to adjust the strength level. Painless and skin-friendly, and the special ice-cooling model helps to tighten skin after hair removal! Love it!
Good value of money
I have quite a lot of hair on my arms due to excessive sweating, and it's actually thicker than most men's. I was a bit self-conscious about it, so I started looking for a hair removal device. Fortunately, I stumbled upon this amazing device, and it really does the job well. It's a fantastic money-saver compared to going to a salon. I highly recommend it.
Such a great device.
This device is truly amazing, and the standout features that make it a game-changer:
8 Adjustable Energy Levels: You can customize the intensity to suit your needs, ensuring a comfortable and effective hair removal experience.
7 Modes: With a variety of modes, it's incredibly versatile, whether you're treating a small area or a larger one.
Screen Lockdown: This feature prevents accidental adjustments during treatments, ensuring consistent results and added safety.
The real game-changer here, though, is the cooling mode. I've always worried about potential skin burns with laser devices, but this feature addresses that concern. It not only enhances comfort during treatments but also provides peace of mind. Finally, I've found a solution for my hairy arms and legs that's both safe and effective.
works very well
I've been dealing with unwanted hair on my arms and legs, and I've tried using a razor to get rid of it, but it's always been a temporary solution. The hair just grows back so quickly and can be quite bothersome. So, I decided to look for a hair removal device that could not only remove the hair but also inhibit its growth. That's when I came across this particular device on a website, and I have to say, I was quite intrigued by the fact that it has seven different modes.
When I used it for the first time, I was genuinely impressed. The device's outlet felt cool on my skin, almost like placing a ice on the area. What surprised me even more was that it didn't cause any tingling or itching sensations, which I often experienced with other methods.
I'm definitely planning to keep using it, can't wait to see more results.
It is an ideal gift for someone you knew.
If you have a bunch of female friends, I highly recommend considering this device as a gift. It's not just about the stunning design; it offers distinct modes for various body areas.
This device is incredibly user-friendly. You simply hold it vertically against your skin and press the button to emit the light, effectively inhibiting hair growth. It's a convenient and effective solution.
Overall, it's a friendly and practical device that's definitely worth a try for achieving smooth, hair-free skin.