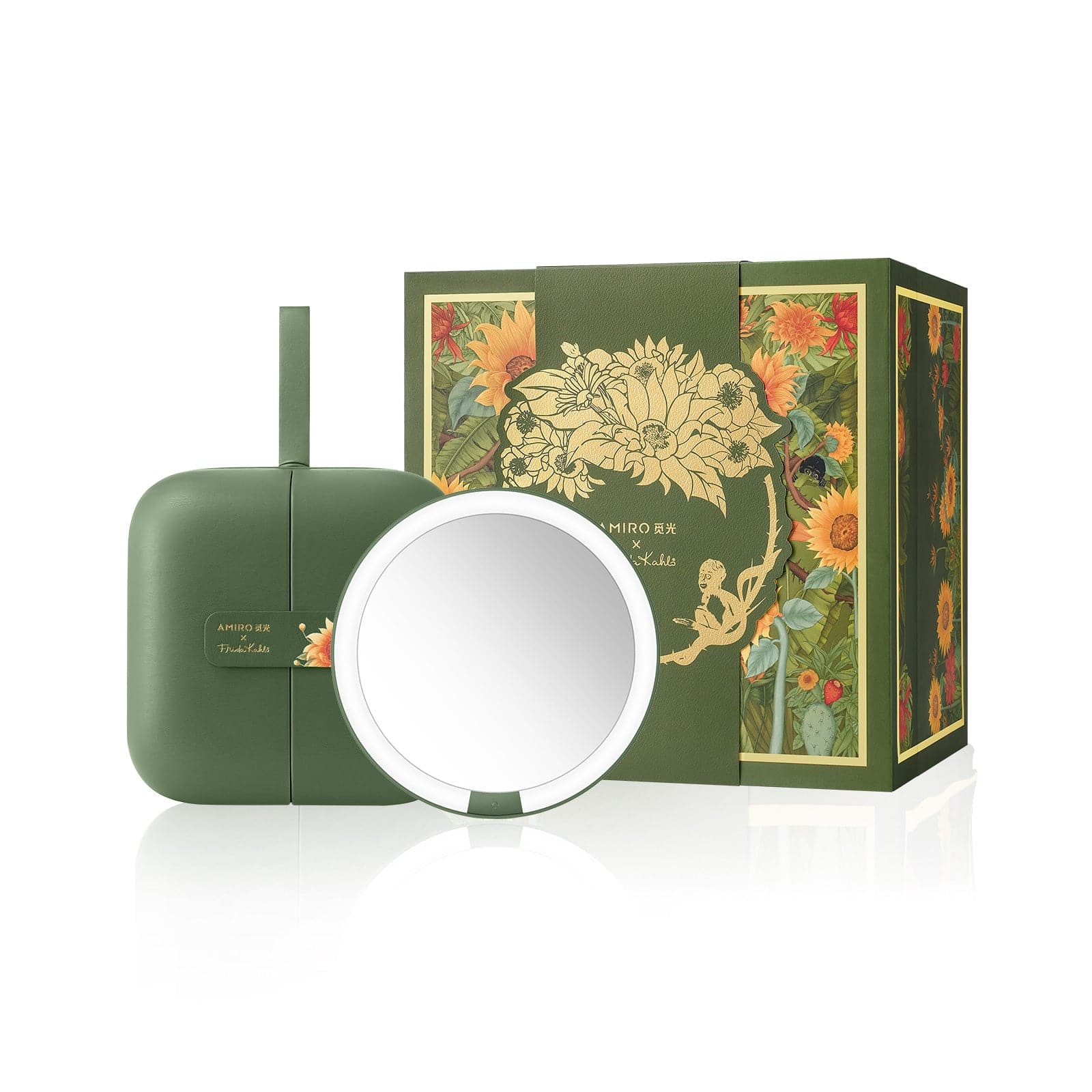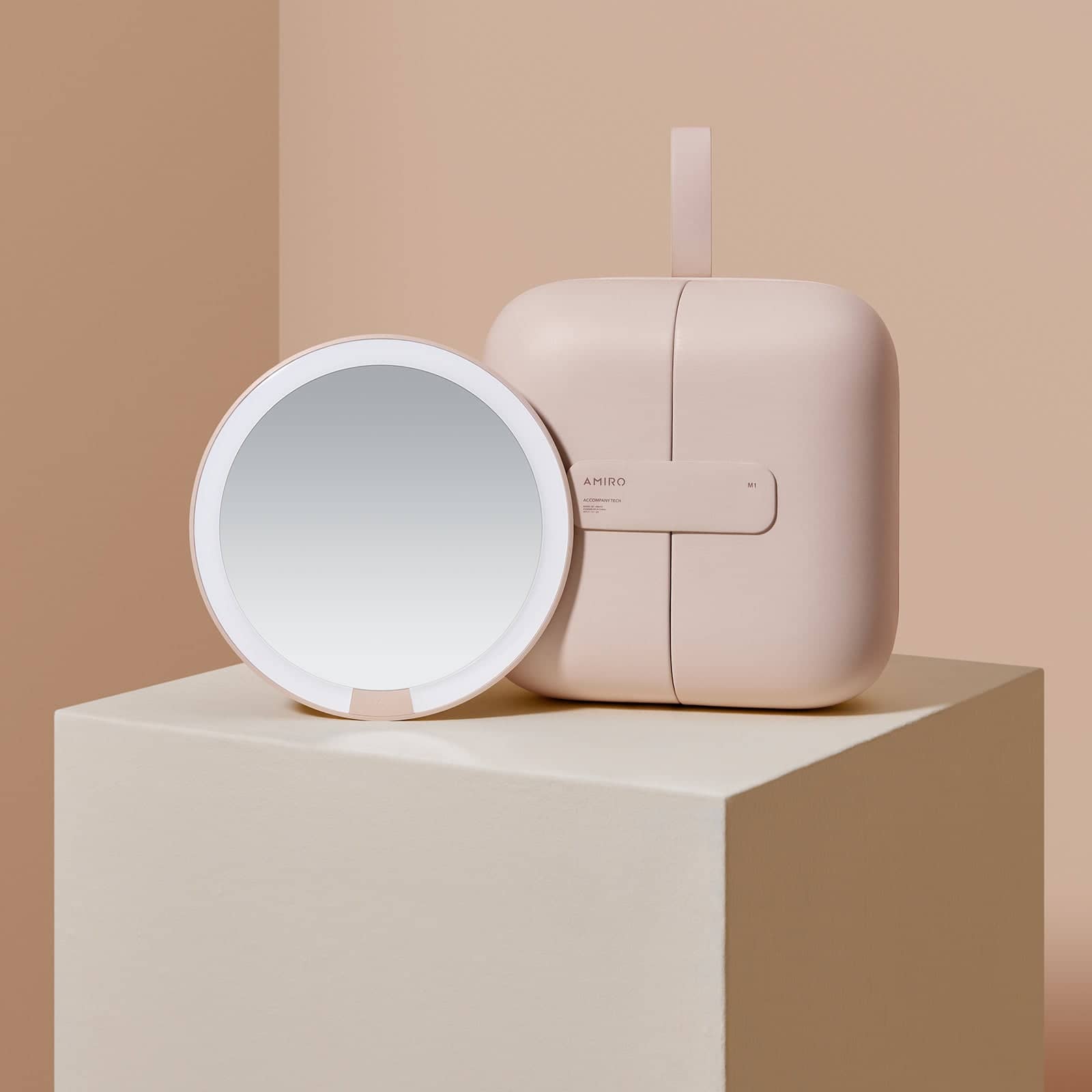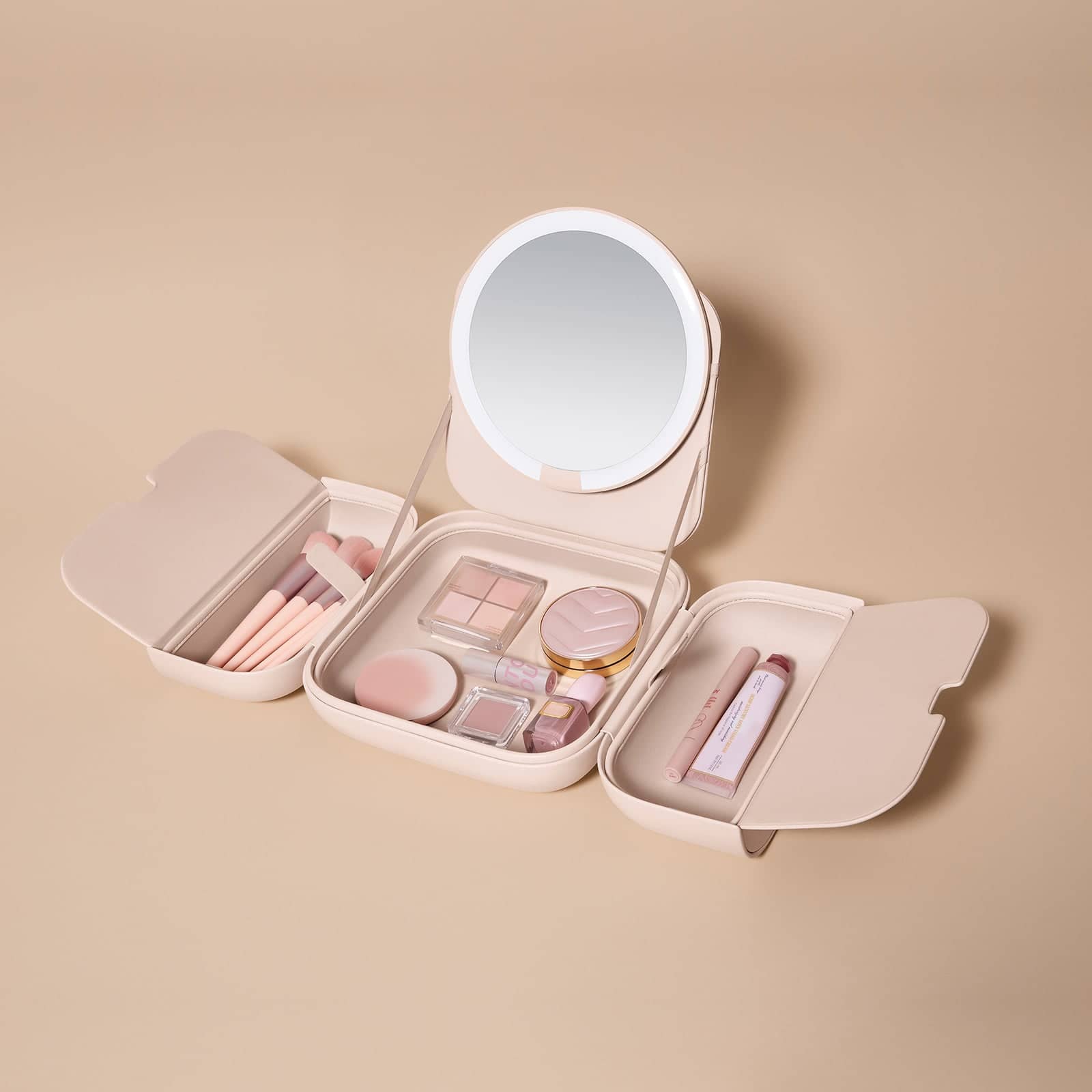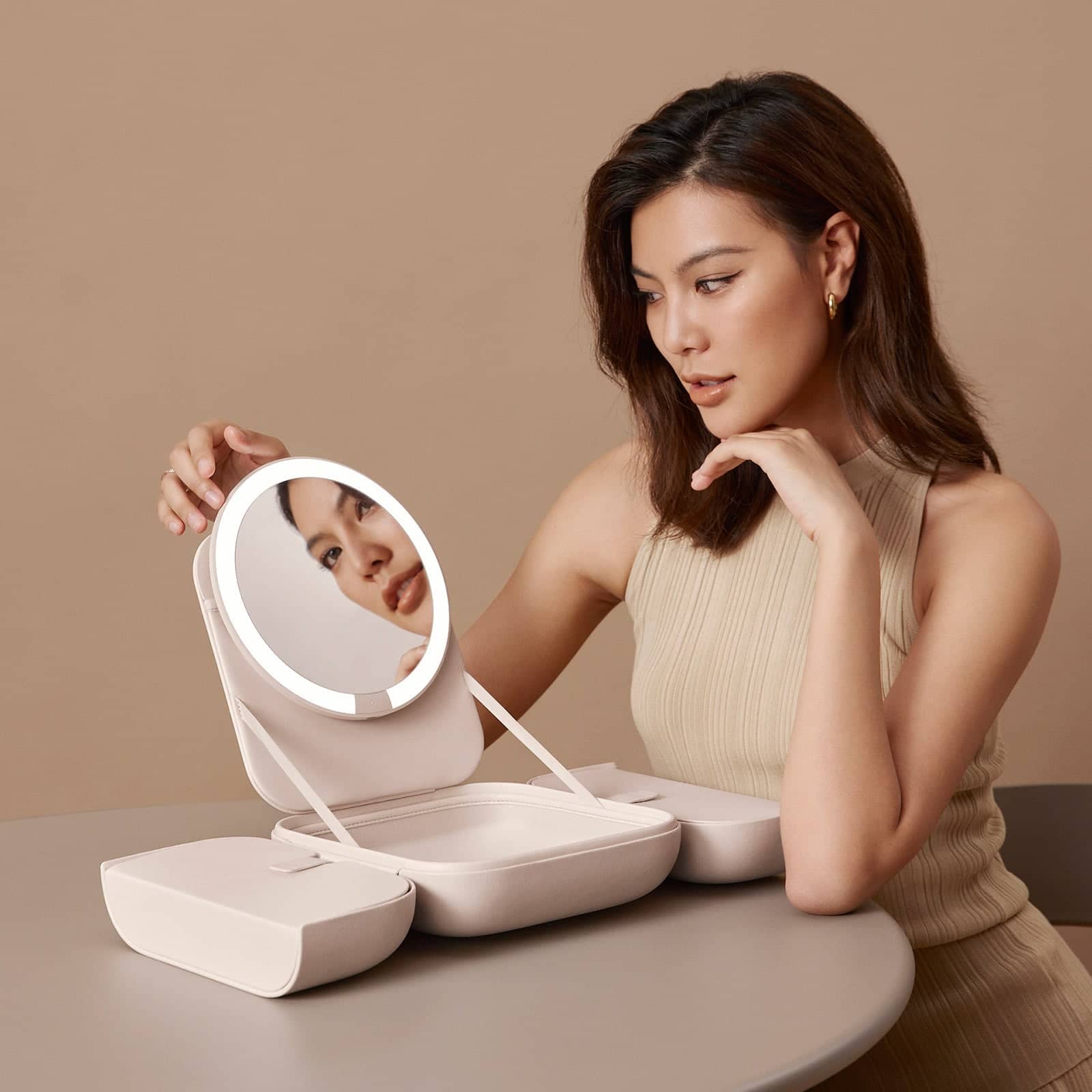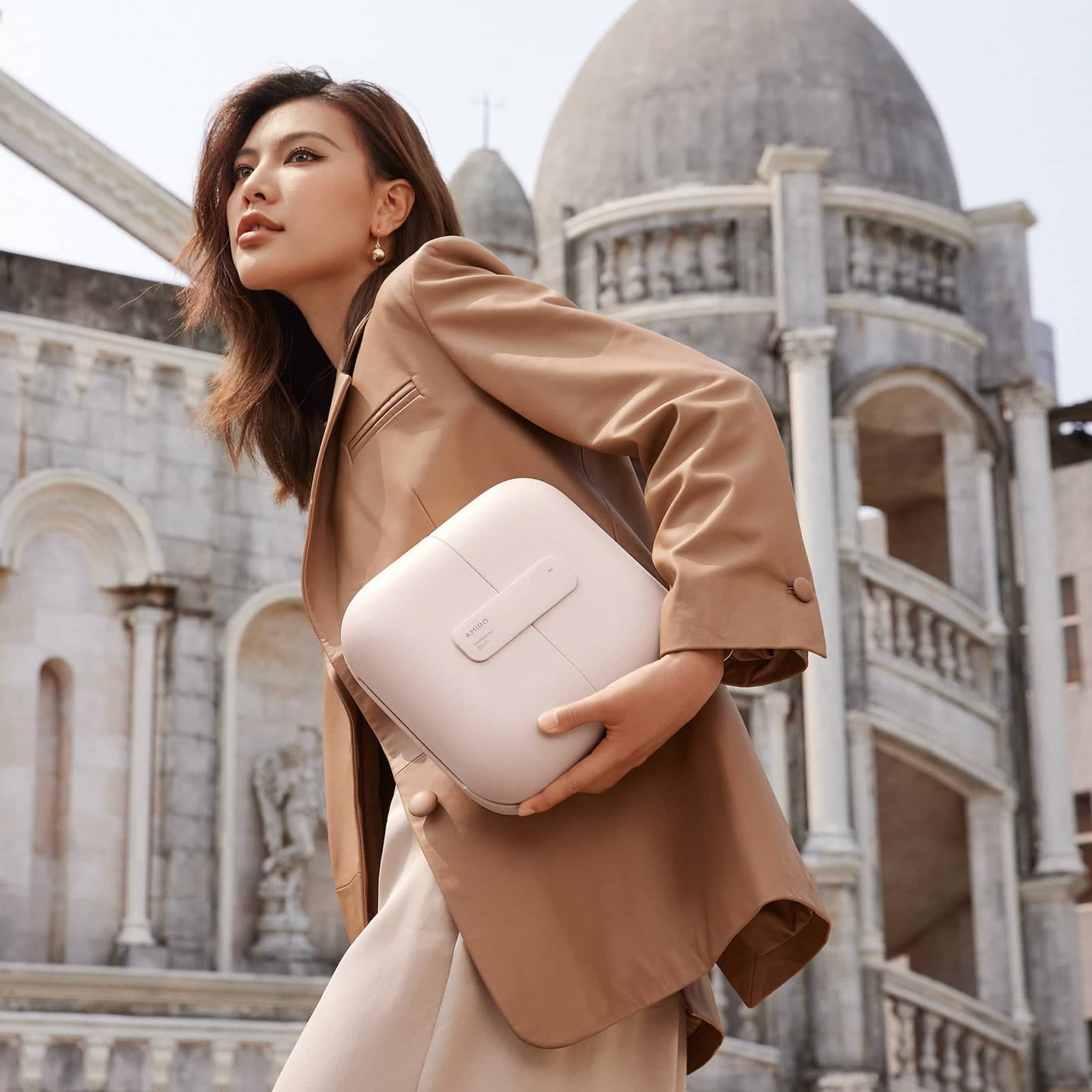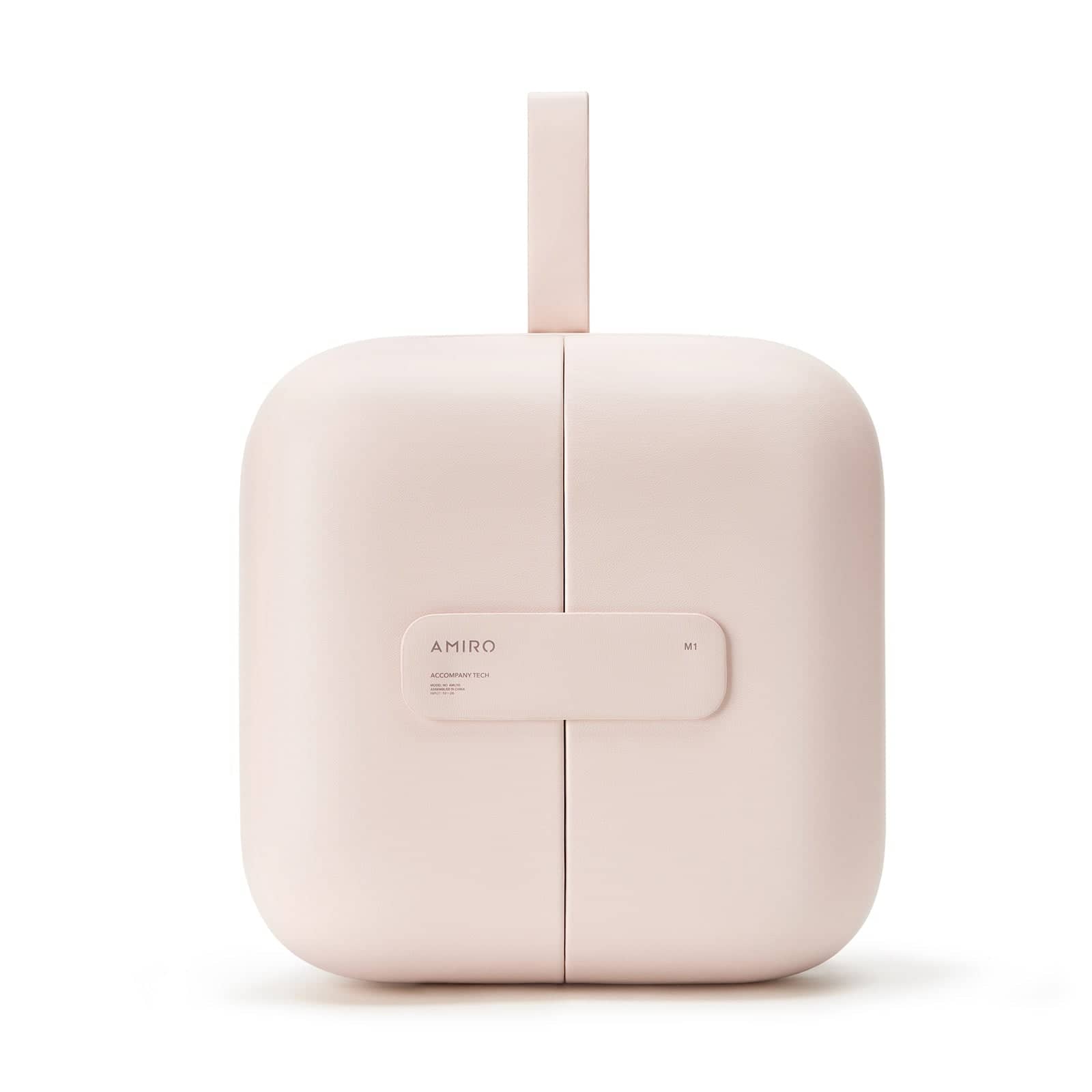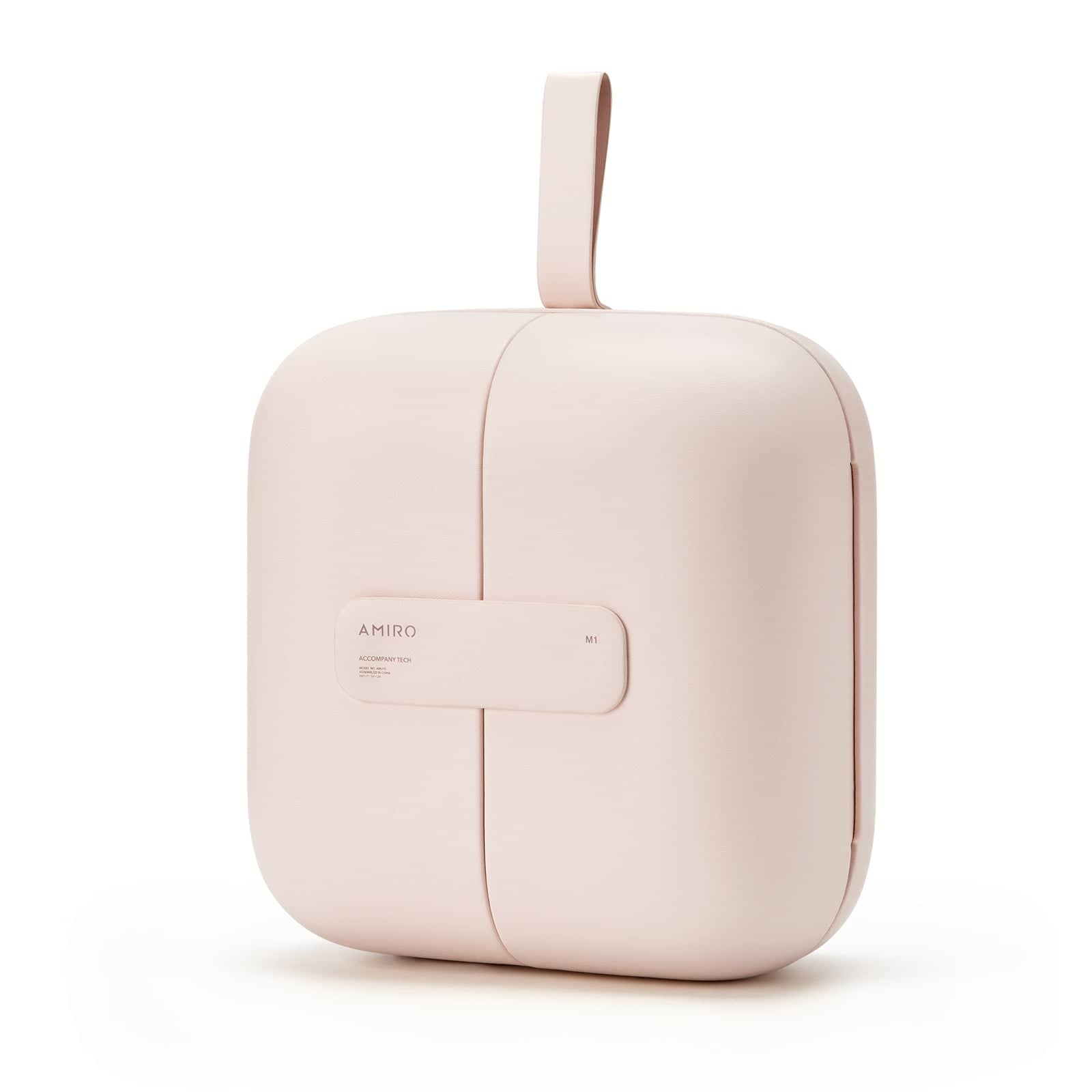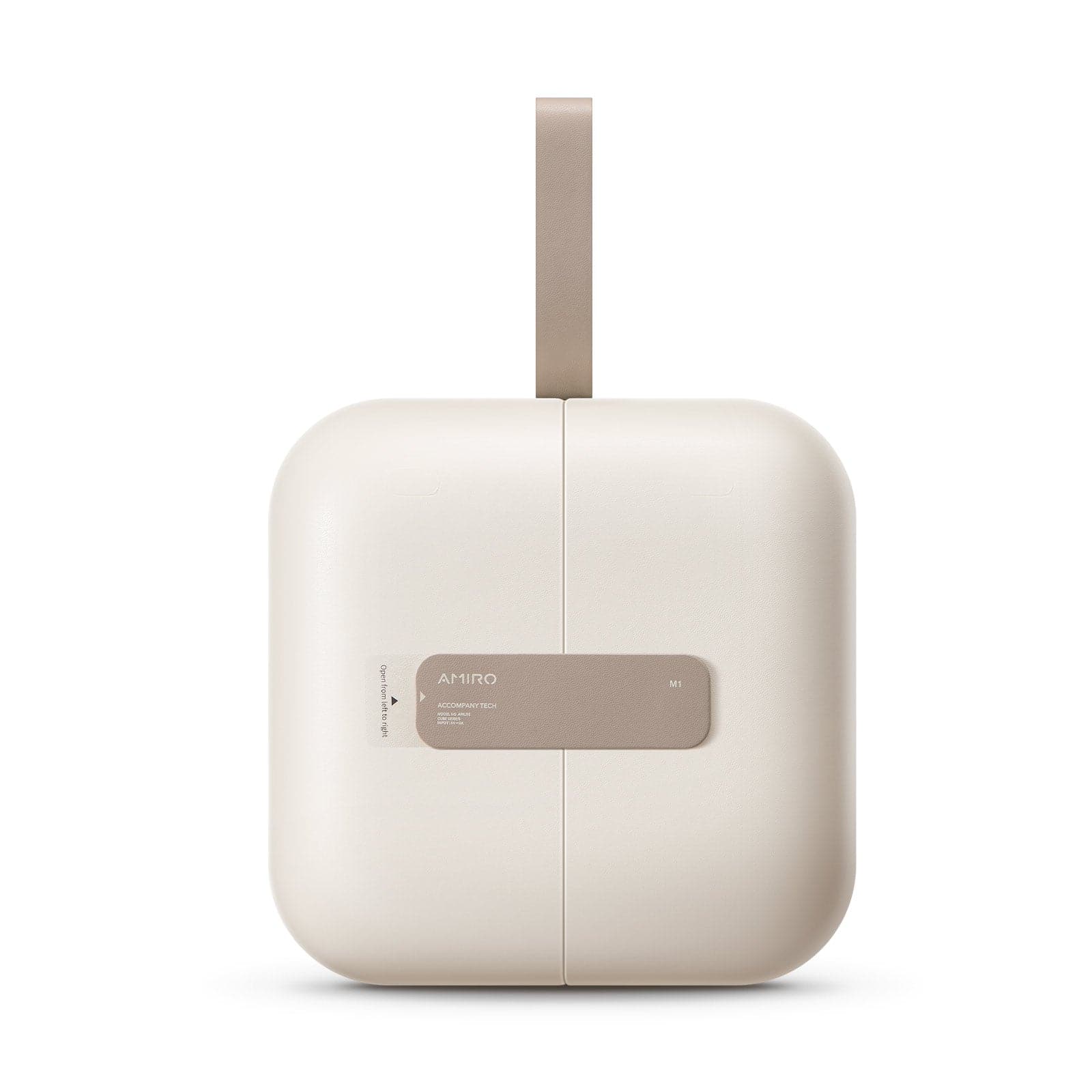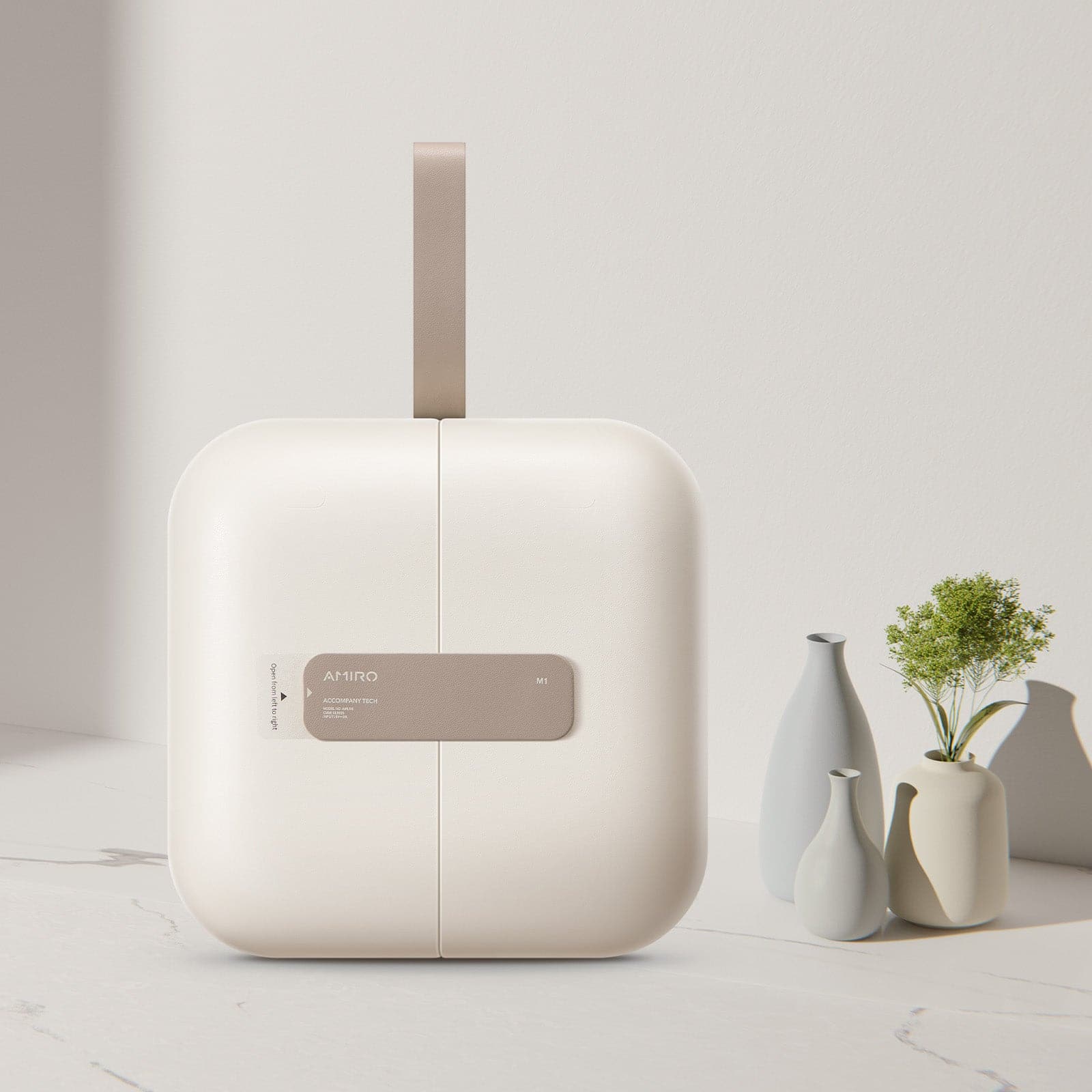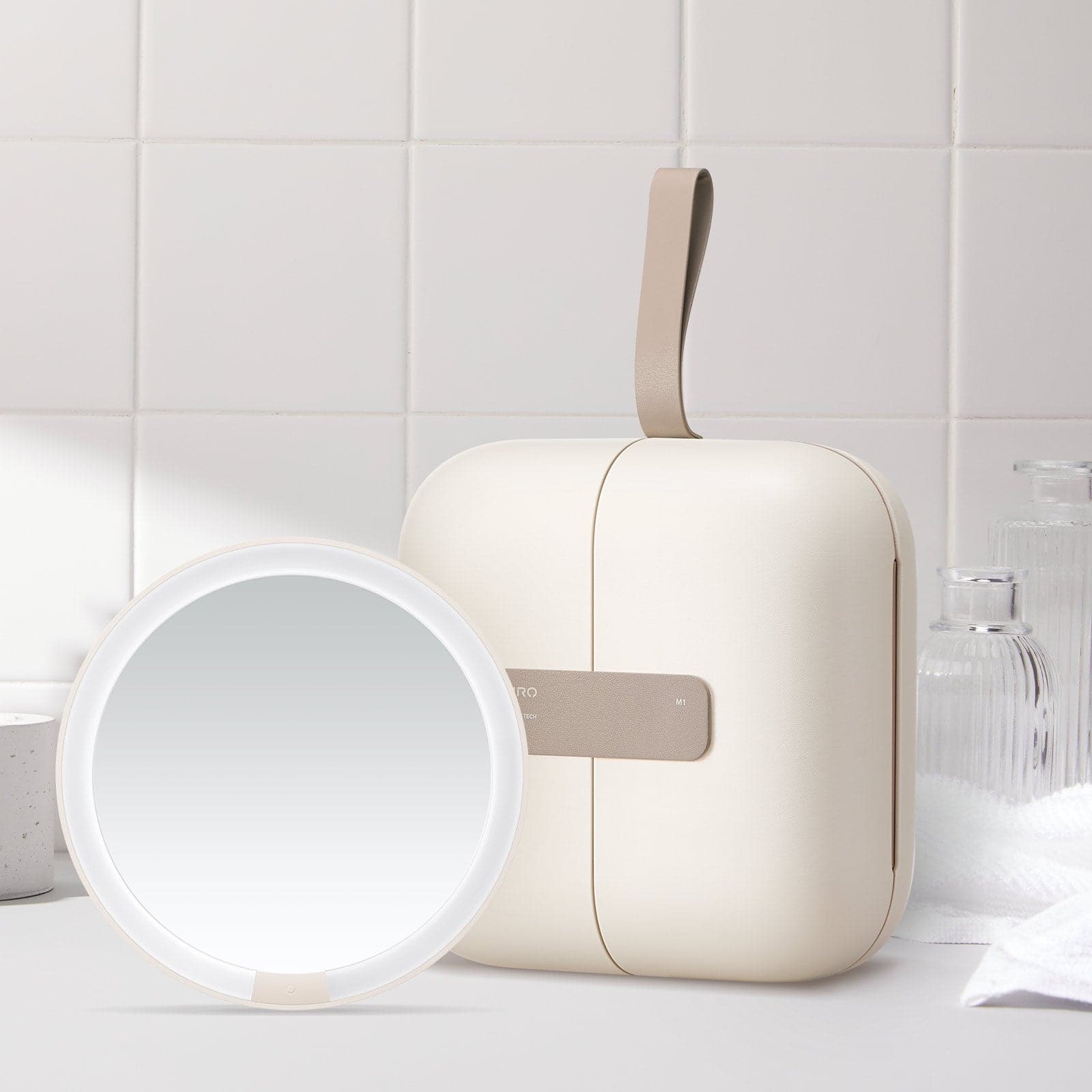 AMIRO M2 LumoCube Portable LED Bag Mirror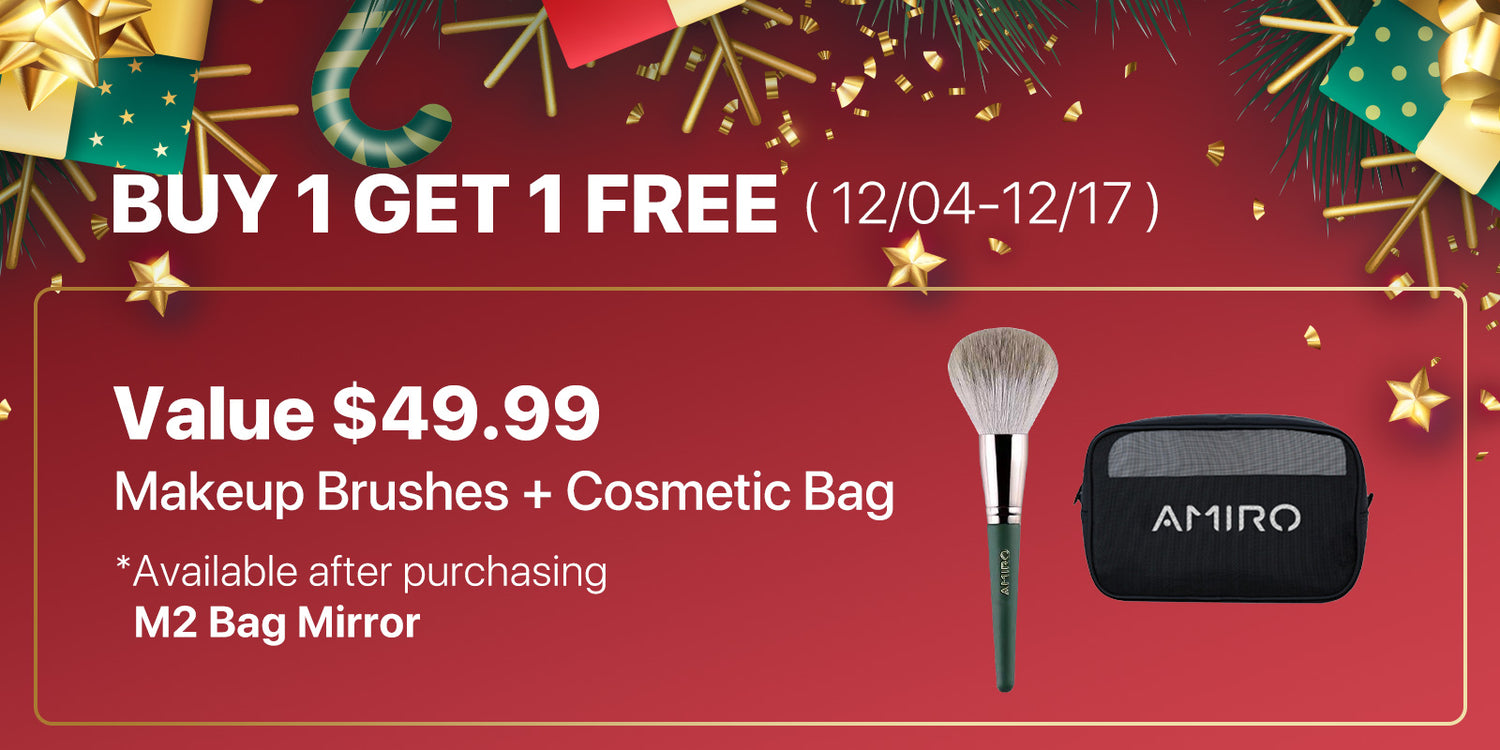 1-year hassle-free warranty
Elevate your beauty ritual with LumoCube, the perfect fusion of a versatile makeup case and an advanced high-tech illuminating mirror. Exquisitely crafted for fashion-savvy individuals who enjoy makeup, travel, and exploring new places, LumoCube seamlessly combines style and functionality in a revolutionary way. Redefine your makeup experience with LumoCube and embrace the power to master your look anytime, anywhere. 
1x M2 makeup mirror
Bear Ears Hairband
1x Type-C cable
1x User manual
1x Warranty card
Free shipping via trusted carriers (FedEx/ UPS/ USPS/ DX/ etc.) to United States, United Kingdom, Germany, France, Italy, Spain, etc.

Shipping ETA (for reference only, ETA subjects to distance, inventory and carrier services):

· USA: 5-7 business days;

· CA: 5-7 business days;

· EU Countries: 7-10business days;


Glow without vanity
Liberate yourself from the confines of a vanity and illuminate your unique beauty wherever you are.
Elevate Outdoor Experiences
Embrace the unexpected and conquer any makeup challenge on the go. LumoCube, with its reliable light source and fully equipped makeup case, empowers you to effortlessly create stunning looks. Step into every adventure with unwavering confidence, knowing your makeup up will always shine brightly in any setting.
Portability And Organized
Experience portable, organized with our handle design and three-zone storage. Embrace stress-free makeup routines and minimize baggage burden.
High-tech Lighting Control
Our patented even light-guiding technology replicates gentle natural light, ensuring optimal precision. Experience flawless makeup looks in any lighting condition.
5-Level Brightness Adjustment
With a maximum of 1100Lux, adjust the brightness to your desired level. Create a professional makeup environment and illuminate every detail with clarity.
Eco-friendly and Hygienic
Crafted with eco-friendly and durable materials, offering you a long-lasting beauty companion. The hygienic design ensures a clean and safe makeup experience.
Product Upgrade
The upgraded version now features increased storage capacity and a convenient handle for enhanced functionality.
Enhancement suggestion for new verison
I was faced problem about make up while on business trip beucase of I couldn't see my face clearly in normal mirror. This carry make up cases is good but if able to add 10x magnify mirror is much much betterm then I will consider to buy M2 Lumocube one for my travel use. Better description to add product weight too... always require to think the luggage weight limit matter
Hi there. Thanks for your trust and choice. Please allow me to clarify an important point: the magnifying mirror is designed to easily attach to the center of most mirrors, including the M2 model. If you encounter any difficulties with the attachment, please don't hesitate to contact our dedicated team at service@amirobeauty.com.
The weight of the bag and mirror is 830g, providing ample capacity for up to 3kg of items. Should you require further details, please feel free to reach out to the aforementioned email address.
Beautiful Makeup Case & Mirror
They're beautiful! I purchased 2-one for my daughter & one for me. I haven't used it yet, but it'll come in handy for my annual travel to China & Hong Kong. It's big enough that'll hold everything I need. Love the size of the mirror & it's clarity!
Dream mirror
I found a mirror on a website that caught my eye. At first, I thought it looked like a small suitcase or something. But it turns out to be a mirror in bag.But when I took a closer look, I really liked the mirror. The best part is that it can stick to a magnetic panel. I thought it would be perfect for doing makeup on a plane or a fast train.I didn't hesitate to buy it, and when it arrived, I was surprised by its design and how it had space to keep your skincare products organized. No more messy skincare products in your luggage!I highly recommend getting this mirror for your travels.
It is really beautiful and handy:)
It's quite useful, especially for traveling. It's very convenient, and it can accommodate most of the basic makeup products.
A coo~~~l beauty mirror
Invincible beauty! The storage space is ample, and you can also adjust the lighting. It's very convenient to take with you when you go out, and it solves both the makeup bag and makeup mirror in one go! Highly recommended!