Skin Rejuvenation: How to Achieve a Youthful & Radiant Look
Navigation
Hello and a big welcome back, AMIRO's dear friends!
Are you anxious about your aging skin? As we age, our skin naturally loses its elasticity, hydration, and collagen, leading to wrinkles, fine lines, and sagging skin. Or, owing to busy work routines and unhealthy lifestyle habits, our skin is being deprived of the care it needs. Skin rejuvenation can help our skin restore its natural glow, reverse signs of aging, and prevent any type of damage. Through this informative blog article, we'll guide you through skin rejuvenation options and tell you how to take better care of our skin wisely using our skincare device.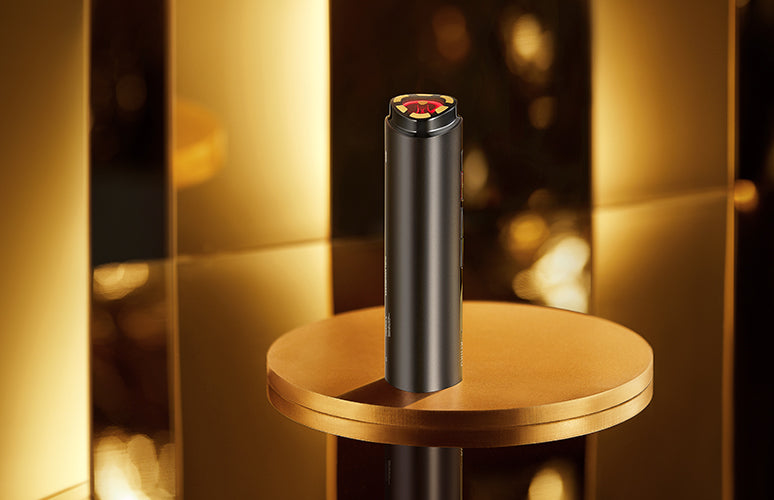 Skin Rejuvenation and How Does It Work
Our skin begins to reveal our negligence over time as we get older. our enjoyable beach days, eating junk food, and late-night binge-watching all manifest as various face problems, such as acne scars, sunspots, freckles, dark circles, wrinkles, and fine lines. These types of skin issues can result from even weight gain and loss. Treatments for skin rejuvenation give our skin new life and a youthful look.
Skin Rejuvenation Treatment Options
Chemical Peels: The epidermis is exfoliated when we apply a chemical peel, such as trichloroacetic acid, glycolic acid, etc., because it rubs against our skin and creates contact. It enhances the surface of our skin and purges the innermost layers of dirt and germs. It might take a few weeks for this procedure to start producing effects.
Dermabrasion: A rotating tool is used in dermabrasion, another exfoliating technique, to eliminate the topmost layer of skin, primarily from the face. This enables fresh skin layers to look supple and young. Dermabrasion treats skin problems like fine lines, sunspots, acne scars, and uneven skin tone by penetrating deep into our tissues.
Ultherapy Skin Tightening: We can accomplish skin tightening, firmness, and lifting with ultherapy. Skin can be firmed in places like the neck, jawline, and brows without surgery. Ultherapy uses sound waves to thoroughly penetrate our skin. Our muscles constrict as a result, giving you a smooth, wrinkle-free skin surface.
Radiofrequency (RF): RF uses energy waves to heat the skin's deeper layers, encouraging the creation of collagen and enhancing skin elasticity. The look of fine lines, wrinkles, and sagging skin can be lessened with RF. It can also make skin tone and structure better.
At-home Technological Solution: AMIRO R1 PRO Facial RF Skin Tightening Device features 6-Pole RF that can reduce smile lines by 29.2%, and fine lines, 32.6%, by effectively stimulating collagen production. At the same time, AMIRO R1 PRO Facial RF Skin Tightening Device offers us two modes to choose from: the firming and lifting mode that features RF+EMS+Infrared light and tightens the jawline and removes edema in 5 minutes in the morning and the wrinkle smoothing and rejuvenation mode that features RF+Red light+Infrared light and reduces wrinkles and boosts collagen production before bedtime in 10 minutes
Who Should Get Skin Rejuvenation Treatment Done?
It is often said that anti-aging or skin rejuvenation treatments should start right from our 20s. This is simply to put a pause on our aging process and save our skin from discoloration, dullness, and other kinds of skin conditions.
Wrapping-Up Notes
Skin rejuvenation can be a great way if we are looking to minimize our age spots, fine lines, and wrinkles. What's more important, skin rejuvenation is this way we can keep our skin healthy and look radiant. No matter what, a proper skincare routine is a must if we wish to protect our skin's health and prevent any damage. Also, healthy habits like sound sleep, regular exercise, and a nutritious diet can all add up to our skin rejuvenation process. Last but not least, we highly recommend to you R1 PRO Facial RF Skin Tightening Device (Black and Pink are available) as the at-home skincare device that can offer benefits of effectiveness, efficiency, and safety, which greatly facilitates our effort to rejuvenate skin. We're convinced that you will look much younger than ever before while enjoying comfort and ease if choosing AMIRO R1 PRO Facial RF Skin Tightening Device.